Company Profile:
Realcomp II Ltd.
is Michigan's largest REALTOR®-owned Multiple Listing Service (MLS). Since our start in 1994, we've grown to serve more than 17,000 valued Broker, Agent, and Appraiser real estate professionals in over 2,700 real estate offices across Southeastern Michigan.
Our Mission Statement:
Driven by integrity, Realcomp delivers great data to empower REALTORS® to achieve results.
Our Vision Statement:
The Staff of Realcomp II Ltd. is committed to providing the most up-to-date real estate information using state-of-the-art delivery methods. Realcomp offers our subscribers top of the line customer service and every member of our staff has the authority to do what it takes to make certain each customer's experience with us is positive. We are proud of our company's reputation of holding the highest moral and ethical standards of honesty and integrity.
Our Core Values:
Respect
: We do what we do with respect for our customers, shareholders, and each other.
Empower
: We empower our customers with the necessary tools to succeed in today's market.
Authority:
Every member of our staff has the authority to make certain each customer's experience with us is positive.
Learning:
We are dedicated to providing continual learning opportunities for our customers, and to life-long learning ourselves.
Caring:
We are committed to delivering caring customer service to our REALTOR® subscribers.
Open Communication:
We encourage our customers and employees to openly share their questions, opinions, and views as this helps us to continually improve.
Make Technology Easy:
We make technology easy so our customers can focus on buying and selling-related activities to better serve their customers.
Priority:
As Michigan's largest MLS, we make REALTORS® our number one (1) priority.
Shareholders
: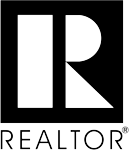 Realcomp II Ltd. is owned by the following eight (8) Shareholder Boards and/or Associations of REALTORS®: