7 Tips for Buyers Interested in a Fixer-Upper
MoveInMichigan.com is committed to providing the most up-to-date real estate information using state-of-the-art delivery methods. Contact us today to learn more!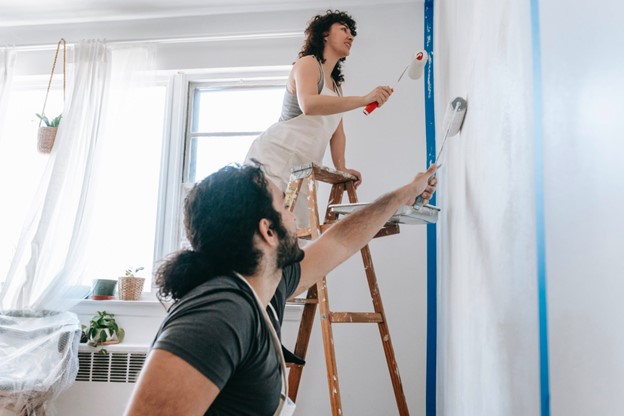 There is much about a fixer-upper that appeals to buyers searching for a new home. You get to enjoy the design aspect and turn the home into exactly what you want. Consider these seven tips from
MoveInMichigan.com
to keep you on the right track with your fixer-upper.
1. Prioritize Location
Cytonn points out that location is
the most critical element in determining the resale value
of a property. Whether you plan to sell your fixer-upper once it is complete or not, location should remain a top priority during your search. Look for homes near excellent school districts, great shopping, and quality entertainment. Should you decide to sell, you'll close far faster in a desired location.
2. Get a Proper Inspection First
An efficient home inspection should include a thorough evaluation of the following:
Foundation
Electrical system
Pipes
Environmental factors
Heating and air conditioning unit
Evaluation of work needed in the kitchen and bathrooms
Roof
InspectorPro Insurance points out that you can also
request thermal imaging to find issues you cannot see
with your eyes and pest inspections, particularly to look for signs of termites or rodents.
3. Begin With the Most Important Systems
Start the renovation process by tackling the most important systems in the house. Replace the HVAC if necessary. Go online and research
tips for finding a local heating/air conditioning repair technician
, then use a service directory to find a pro that's within your budget and able to handle the extent of the work. Don't forget to read up on customer ratings and reviews to get an honest feel for what each contractor or company can deliver in terms of work and service times. Then get at least three written quotes by contacting them directly.
Also restore the foundation if the inspection finds problems. Redo the electrical work or plumbing if the house is old, and engage a reputable window company to replace doors and windows for a cleaner and more energy-efficient home.
4. Only DIY What You Know
Never DIY electrical or plumbing work unless you are a licensed electrician or plumber.
Reserve DIY projects for things in the house
you already know how to do or can easily learn online. Popular Mechanics notes that licensed work should remain in the hands of
professionals so that your home stays up to code
and safe.
5. Know Your Intention Before You Begin Renovation
Before you buy your fixer-upper and get to work, know what you intend to do with it. Will you stay and make it your forever home? Will you turn it into an investment property and rent it out? Will it be your vacation home? If you plan to make money from it, make sure you establish a business structure and register as an
LLC with an EIN
(Employer Identification Number) for tax deductions and liability protection. An LLC also has certain tax advantages and requires less filing paperwork than other structures like a corporation or partnership.
6. Stick to Your Budget
Before you even begin, sit down and determine a clear budget for your renovation plans. If you are limited in the amount you can spend, focus on the most valuable and expensive areas of the home.
A proper kitchen renovation can take a large amount
of your budget, but you shouldn't cut corners. Invest in appliances that will last longer and have excellent warranties. If you run out of money, have patience and wait until you can collect more rather than investing in materials of lower quality.
7. Focus on the Most Used Areas
Take your time and create a design you know you will love for a long time in the rooms you use the most. The living room is a communal space where you spend most of your family time. Allow a little more in the budget to allow the modifications that will make it special for everyone.
Remember to be flexible as you navigate through the renovation process and prepare your fixer-upper for move-in day. There will be surprises along the way, but veering off track doesn't have to derail the entire project. Ultimately, the outcome is worth the stress.